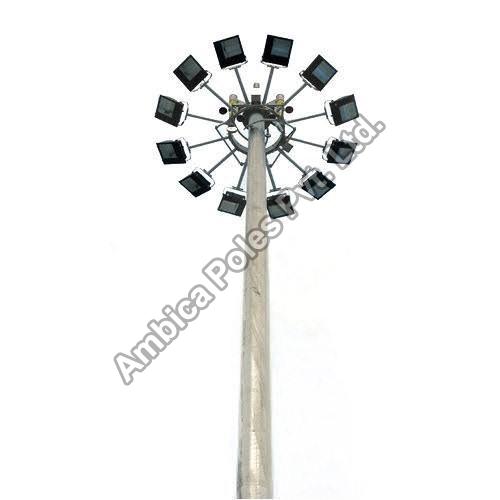 What is a Galvanized pole?

For protecting steels and rods from corrosion galvanization is done. Mainly these are done on poles and lattice structures. After the galvanization corrosion cannot harm the poles because of the barrier effect and action of zinc. Zinc plays an important role in the moderately corrosive atmosphere and oxidizing soils. This ensures long term protection in both the sub and superstructures of the poles. After several inspections of this galvanized, it has been found that the galvanize cote works for even more than 100 years. Many times, the life of galvanization depends on the protective layer of the soil.

The quality of the galvanization may be affected by the cheap product usage and the technicalities while the installation process. The surface area protection of the pole depends on the chemical reaction of zinc and steel. The surface segregation, corrosion, grain structure everything depends on the composition of the steel.

Surface preparation
Before being incorporated into an assembled product, steel plates 34 inches or more in thickness may require blast cleaning to remove rolled-in mill scale, impurities and non-metallic foreign materials. After assembly, all welding flux is mechanically removed. The iron or steel product is degreased by immersion in an agitated 4.5% - 6% concentrated caustic solution elevated to a temperature ranging from 150°F – 180°F.
It is then pickled by immersion in a heated sulfuric acid solution of 10% - 12% concentration, controlling the temperature between 150°F – 160°F. It is then rinsed clean from any residual effects of the caustic or acid solutions by immersion in a circulating freshwater bath.
That is how the surface preparation of Galvanized pole isdone.

Zinc coating
The product is hot-dip galvanized to the requirements of either ASTM A123 (fabricated products) or ASTM A153 (hardware items) by immersion in a molten bath of prime western-grade zinc maintained between 810°F – 850°F. The maximum aluminium content of the bath is controlled to 0.01%. Flux ash is skimmed from the bath surface before immersion and extraction of the product to assure a debris-free zinc coating.

Different types of Galvanized pole
● Hot Deep Galvanized Octagonal Pole: These are made up of mild steel. Approx. a height of 7 meters is provided. Mostly used on the highway.
● Garden Light Pole: These are also made up of mild steel. Mostly garden light poles are installed in the gardens. Silver colour paint is done on the body.
● Power Distribution Pole: they are used mostly for power supply purposes. They are also made up of steel. They come under the price range of 2.5 lakhs.
These were few examples. There are also a few more kinds of poles that are used in the industry.

What industries utilize galvanized steel?
The bodies of cars and many bicycles are made from galvanized metals. Some drinking water pipes are still made from galvanized steel. Cool rolled sheet metal is also frequently galvanized. Nuts, bolts, tools, and wires of all kinds are now galvanized because it is a cheap process, and helps boost the metal's lifespan!

Galvanized steel, in particular, is often what is used in modern "steel frame" buildings. Galvanized steel is also used to create structures like balconies, verandas, staircases, ladders, walkways, and more. Galvanized metal is the ideal choice if your project will live outside after it's done. Fences, roofs, outdoor walkways, are all great choices for galvanized metal.

If anyone is looking for installing a galvanized pole, he/she should visit the website of the manufacturer for better clarity. The search should be location-oriented like Galvanized Pole manufacturer Gujarat.


This entry was posted on September, 16, 2021 at 12 : 08 pm and is filed under Galvanized Pole. You can follow any responses to this entry through the RSS 2.0 feed. You can leave a response from your own site.