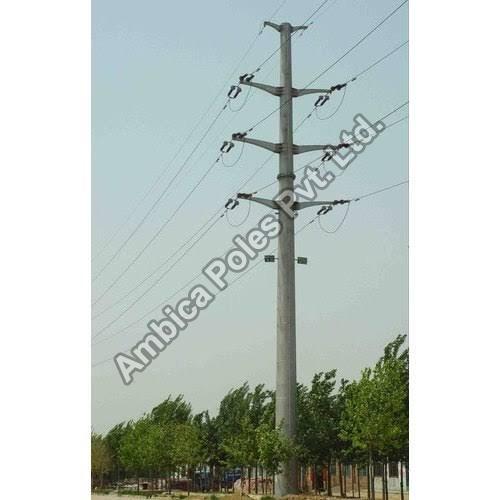 In many customers, homeowners have power poles on their properties as a private source of electricity. The power poles are available in different strengths, heights and materials. There are mainly three different types of power poles available in the market they are titan composite, galvanised steel and hardwood steel. Among all these types the most chosen one is the galvanised steel power poles. This is because it has amazing benefits that others do not provide you with.


Why People Switch From Timber To Steel?
The power distribution poles manufacturer has started producing steel power poles more than any other type. This is because people are slowly moving toward steel power poles due to their benefits. As reality is available and strong as timber, steel power poles are better compared to them. This is because timber has plenty of drawbacks attached to it. Steel power poles are a great alternative for the following demerits that one experiences when they use timber power poles.


• The timber power poles decay and are prone to infestation.
• Timber is not the right material for regions that are near the coast and where the air contains a lot of moisture.
• It is more resistant to fire as well. It can be dangerous if there are a short circuit and fire bursts out.


The Galvanisation Process
The power poles that are made with steel has to go through a lot of processes. This is where they are kept in the bath that contains a solution for galvanisation. This process is known as the hot dipping process and it gives the poles a layer of protection that is advantageous today.


Benefits Of Steel Power Pole
Compared to other materials that are used by the manufacturers to construct and design power distribution poles, the steel power poles are the best. These have amazing benefits which one cannot deny. Some of the benefits that you will receive by using steel power poles are as follows.


Better Consistency And Reliability
The problem that you suffer when using timber power poles is that one cannot rely on the consistency of the material. The quality of the timber also varies from tree to tree. This also means that when timber is used in construction the quality of the product varies. Steel power poles are better in terms of quality and reliability.


Lasts Longer
The steel power poles last longer compare to the other materials that are used to produce power poles. Steel power poles usually last up to ten to fifteen years. This also depends on the techniques that one use during the installation process.


Fire And Termite Proof
When you choose to use steel power poles you can rest assured as it doesn't corrode or allow the growth of pests. It is also resistant to fire. The steel material means that one does not have to think about the pesky termites that destroy poles by eating them up. This usually happens on timber power poles.


These are some of the benefits that you can expect when you choose steel power poles for your use. This help save your money and lasts longer than one expects.