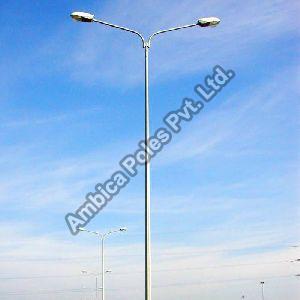 Swaging is a sort of metal forming operation used to lower the diameters of cylindrical rods, wires, or tubes by Swage Pole Manufacturers. Swaging, unlike other metal forming procedures, uses a quick succession of hammer hits to shape the metal workpiece. This chip-less metal forming technology is a very elegant and effective way of producing goods with very little material waste. Swaging is a low-cost method of producing point tubing, rod, and wire for redraw.
Benefits of Swaging: Swaging provides numerous advantages to industries that use this metal forming technique.
Better Finish - Because the ultimate result of swaging comprises a high surface and product finish, it can remove the need for any further finishing procedure, saving both time and money.
Speeds Assembly Process - The produced couplings can be easily joined to a wide range of other elements such as wire cable, tubing's, hoses, flexible tubing's, and rods. Tubes could also be bonded together with ease.
No Inventory Needed - Because this method can swage to the precise sizes, measurements, and finishes required, fewer moving parts and tools for functioning and controllers must be kept on hand.
Less Material Usage - The feedstock is relocated longitudinally when crushed, as opposed to being chipped away and wasted.
Swaging Machine: A swaging machine is a mechanical device that shapes or changes the dimensions and proportions of a workpiece by driving it into a die or a succession of dies. This machine is further classified as the tube or wire swaging or rotary swaging. Tube swaggers are machines that pull the item through a die to change or reduce the diameter, whereas a rotary swagger is a machine that uses a succession of several dies to hammer shape the workpiece. Throughout the process, the swaged pieces are normally cold worked; however, considerable heat may be used in specific applications. Internal profiles can also be imparted inside hollow items using swaging machines.
Types of Swaging:
Internal swaging - It is the process of granting a hold on the hose substance. It is commonly used to increase the flow area of tubing or hoses. In reality, this type of swaging method can be utilized to enhance the size of suitable products and work-pieces, as well as play a significant part in lowering the dangers of bacteria formation near and around the end of any hose or tube. Internal swaging reduces turbulence by providing a strong mechanical adhesiveness and connection.
External swaging - As the title indicates, it is the absolute opposite of internal swaging.
Combination swaging - It is identical to external swaging; apart from that combination swaging welds the ends together, whereas external swaging does not. This procedure is also recognized to be more cost-effective than external swaging. Combination swaging is the technique of compressing the size of things to meet the needs of the application. Internal mandrels are used in tube swaging operations to regulate and modify the tube thickness and/or internal diameter of the work piece tube. A thin rod from Swage Pole Manufacturers can be used as a mandrel for tubing with small diameters. Using shaped mandrels, even internally formed tubes can be easily swaged.
The complete swaging technique is quite adaptable. The greatest diameter of a work piece that can be swaged with this process is around 150 mm, but work pieces as tiny as 0.5 mm in diameter have also been swaged. Swaging production rates can reach as high as 30 pieces per minute, depending totally on the complexity of the component being created and the method used to handle those parts.